AEROLITE QUARRIES'S COLOURED MULCH PRODUCTS
Are you willing to try new things? To step out of the box? To think differently?
Benefits of using Aerolite's scoria mulch in gardening applications:
They will last for many, many years without changing colour or breaking down and so do not need constant reapplication.
Are great at insulating the ground and so reducing water usage and heat stress to plants.
They make weeding very easy.
They will not catch fire and so are great if bush fires are a risk.
They do not support termite access to your home.
Aerolite's scoria has been aerated by nature to give many benefits. Aerolite's Scoria naturally absorbs and holds water and can be used to help drought proof gardens. It can also be used as a growing medium to improve soils, hydroponics mixes and potting mixes.
Its aerated structure and consequent high surface area means that Aerolite's Scoria is far superior than normal dense sands and aggregates in encouraging the growth of healthy microorganisms in the soil.
Strong and Durable: Contrary to some other scoria products, Aerolite's products do not break down or powder over time as they have a glass like structure. As the photo across shows unlike other mulches our colours last for years and years.
(Note: Other colours are only available by special request.)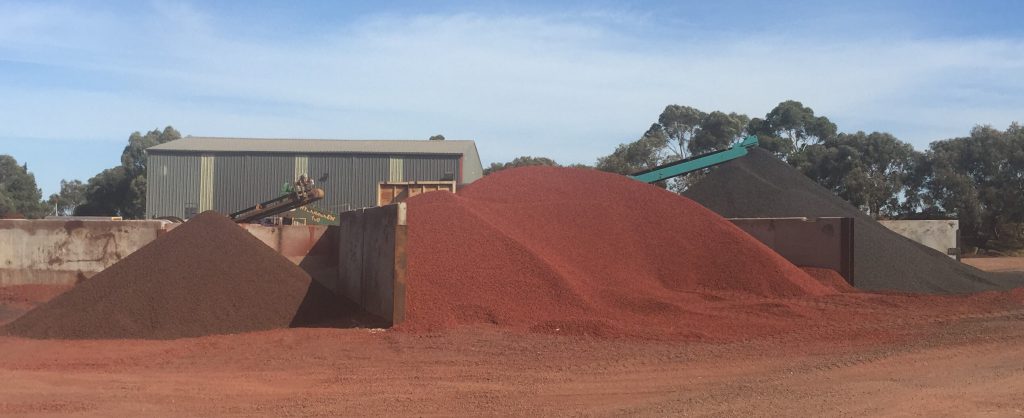 The material is supplied as a 14mm aggregate but other colours and sizes are available on request.
COLOURS AND SIZES
Our stock colours are the true black and a heritage red as shown above.
Material is supplied in bulk quantities or in one cubic meter bulk bags.